Goshen Ladies Ministries' Annual Convention 2017 - The Present
2020 Goshen Ladies Ministries' Annual Convention
We regret to report that this years 2020 annual convention has been canceled due to the COVID-19 pandemic. Please mark your calendars for Oct 2021, and join us then.
2019 Goshen Ladies Ministries' Annual Convention: Be Your Own Hero
A wonderful time of music , love, and spiritual renewal.
Speakers:
Stella Azamadia
Pastor Margaret Nakalema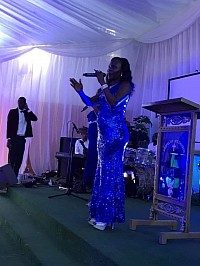 2018 Goshen Ladies Miniseries Annual Convention: Live Your Dreams; Build a Legacy 
Music, guest speakers, and prayer made this convention a real success!
The speakers were:
1-Roni Sasaki (USA)
2-Ev Sarah Mubuuke ( Uganda)
3-Dr Kibuuka (Gynecologists)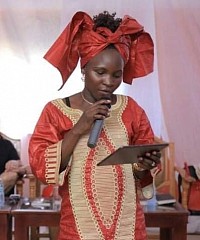 Gailey Mwesigwa, Founder, Goshen Ladies Miniseries, at the 2017, first annual convention.
2017 Goshen Ladies Ministries' Annual Convention: The Purpose of a Woman.    Gen 2:18
The first annual Goshen Ladies Miniseries Convention, was on October 28, 2017. Gailey Mwesigwa was host. Christina Smith, from the US, was also a host and a guest speaker. Pastor Florence also gave a talk.
Goshen Ladies Ministries' Current Campaigns and Outreach Programs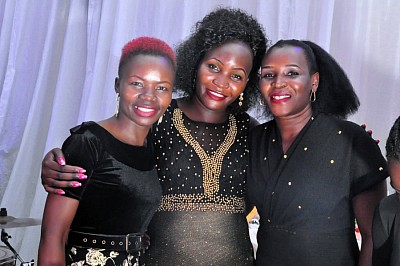 Thank you for visiting our Current Campaigns web page. Below are our most current programs
September 15, 2020 -Goshen Ladies Ministries' Founder, Gailey Mwesigwa, announces she is currently taking donations for Goshen Hospital Mission. This mission is open to new mothers and will provide them Christian support and counseling as well as much needed items such as formula, diapers, bras, socks, toiletries, sanitary pads, warm clothing, etc.
Upcoming Outreach Programs are as follows:
1 Goshen Hospital Mission, June 2021
2 Goshen Street Evangelism, August 2021
3 Goshen School Mission, September 2021
4 Goshen Ladies Annual Convention, October 2021
For further information on these events please contact Gailey Mwesigwa, Founder.