Goshen Ladies Ministries' Current Campaigns and Outreach Programs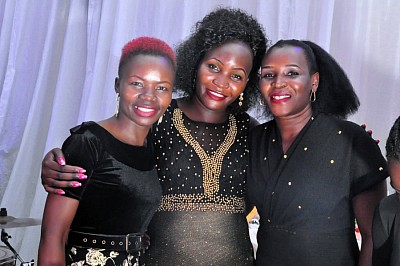 Thank you for visiting our Current Campaigns web page. Below are our most current programs
September 15, 2020 -Goshen Ladies Ministries' Founder, Gailey Mwesigwa, announces she is currently taking donations for Goshen Hospital Mission. This mission is open to new mothers and will provide them Christian support and counseling as well as much needed items such as formula, diapers, bras, socks, toiletries, sanitary pads, warm clothing, etc.
Upcoming Outreach Programs are as follows:
1 Goshen Hospital Mission, June 2021
2 Goshen Street Evangelism, August 2021
3 Goshen School Mission, September 2021
4 Goshen Ladies Annual Convention, October 2021
For further information on these events please contact Gailey Mwesigwa, Founder. 
How Goshen Ladies Ministries' approach the problems facing destitute  women today in Kampala Uganda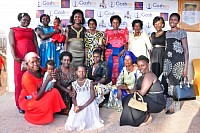 Gailey Mwesigwa with members of the Goshen Ladies Miniseries
Our ways of providing hope and help
1-Providing fellowship, interchanges of encouragement, and hope for a better future, by holding annual ladies conventions where we share the Word of God and our testimonies, as well as counseling and guidance to help women gain positiveness in their lives, regardless of their past brokenness.
2-Empowering ladies spiritually and socially by studying the word of God.
3-Instructing the girls and women about positive living, as well as making outreach missions to young and underprivileged mothers by providing them with personal feminine hygiene items, baby-care kits and pregnancy test-kits.
4-Providing Bible based Counseling and guidance for members and non members alike.
5-Reach out to the Hospitals with our ministry with a focus on new mothers.
6-Reach out to schools with our ministry to provide the children with the word of God.
7-Setting up vocational institutes for women.