Goshen Ladies Ministries' Annual Convention 2017 - The Present
2020 Goshen Ladies Ministries' Annual Convention
We regret to report that this years 2020 annual convention has been canceled due to the COVID-19 pandemic. Please mark your calendars for Oct 2021, and join us then.
2019 Goshen Ladies Ministries' Annual Convention: Be Your Own Hero
A wonderful time of music , love, and spiritual renewal.
Speakers:
Stella Azamadia
Pastor Margaret Nakalema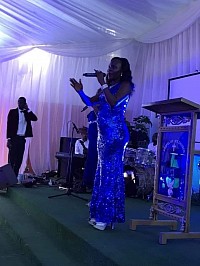 2018 Goshen Ladies Miniseries Annual Convention: Live Your Dreams; Build a Legacy 
Music, guest speakers, and prayer made this convention a real success!
The speakers were:
1-Roni Sasaki (USA)
2-Ev Sarah Mubuuke ( Uganda)
3-Dr Kibuuka (Gynecologists)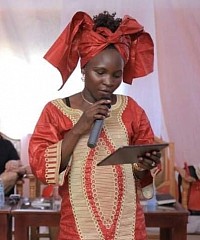 Gailey Mwesigwa, Founder, Goshen Ladies Miniseries, at the 2017, first annual convention.
2017 Goshen Ladies Ministries' Annual Convention: The Purpose of a Woman.    Gen 2:18
The first annual Goshen Ladies Miniseries Convention, was on October 28, 2017. Gailey Mwesigwa was host. Christina Smith, from the US, was also a host and a guest speaker. Pastor Florence also gave a talk.